Madrid Restaurants
Spanish food is popular all over the world, with its decadent flavours and the variety of ingredients used to create some amazing mouthwatering dishes. Aside from the local Tapas, international cuisine is slowly transforming the gourmet scene in Madrid city.
Visit some amazing restaurants and bar that vary from being reasonably priced to expensive and elaborate restaurants offering three-course meals. The decor, ambience and food quality in these restaurants will surely not leave you disappointed on your travels to Madrid city.
Kuoco

Kuoco 360 is one of Madrid city's most popular fusion spots that combine the recipes and ingredients of Asian and Latin American cuisine. The staff are also of mixed origins and the quality of food ...

read more »

Location: Calle San Bartolomé 14, Madrid, Spain.

Tel: +34 911 99 53 77

Cacao Restobar

Cacao Restobar is truly a place unlike any other. This restaurant is based on strong family values and their homey, kind and attentive service reflects the same. The Venezuelan food is simply amazing and well ...

read more »

Location: Calle de Moratín 19, 28014, Madrid, Spain.

Tel: +34 911 74 63 68
La Hummuseria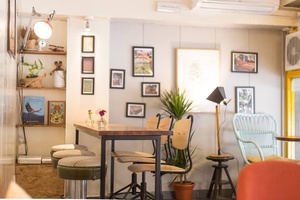 La Hummuseria is a hotspot for all plant lovers in the city. This Middle Eastern restaurant serves a ...
read more »
DSTAgE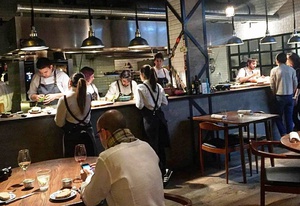 DSTAgE is a 2 Michelin star restaurant located in central Madrid city. The entire restaurant has a 300sq.m ...
read more »
Santceloni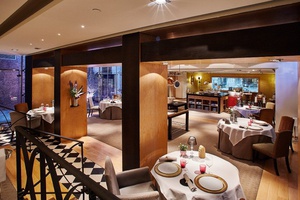 Santceloni is a 2 Michelin star restaurant that serves up some of the most amazing food popular to ...
read more »
Los Montes de Galicia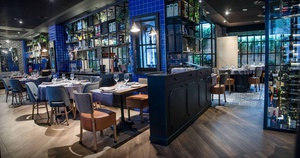 Los Montes de Galicia is the hotspot for Galician cuisine in Madrid. The restaurant was established in 1997 ...
read more »
Vinoteca García de la Navarra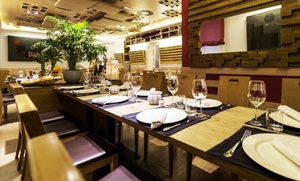 Vinoteca García de la Navarra is a traditional restaurant that serves home cooked Spanish meals as a part ...
read more »
Oven Mozzarella Bar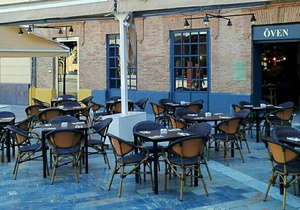 Oven Mozzarella Bar brings authentic and near perfect Italian cuisine to this Spanish capital city of Madrid. Their ...
read more »
CEBO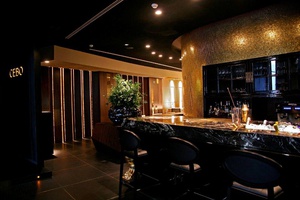 The CEBO Restaurant in Madrid city is Michelin star place that serves delicious and authentic Mediterranean cuisine. The ...
read more »
La Terraza del Casino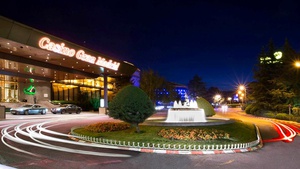 The La Terraza del Casino now known as Paco Roncero Restaurant is a two Michelin star restaurant located ...
read more »
Parrillada El Olivo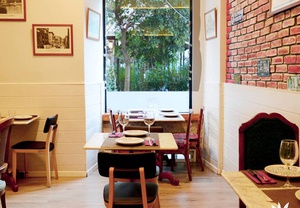 Parrillada El Olivo is a popular steakhouse in Madrid city. The family-friendly spot is perfect for visitors who ...
read more »
Recommended Activities