Madrid is no stranger to exotic attractions and natural landmarks. This city has a list of unforgettable experiences that you can take to enjoy the nature of Spain.
The outdoor activities help you choose and select the best for having a fun time with friends or family. You can unwind and relax, or pick up the pace and try something adventurous, all while exploring the top attractions in the city.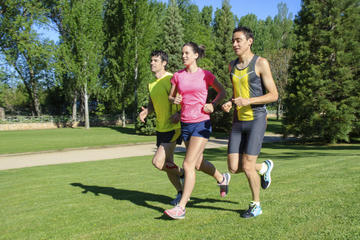 Small-Group Madrid Running Tour
Exercise and see the sights of Madrid on a small-group running tour, led by a local fitness-expert guide! The 1.5-hour workout is set at the pace of the group's slowest runner, meaning nobody gets left behind. Choose from five itineraries at different times of the day, and jog at a leisurely pace around town while seeing top Madrid attractions such as the Royal Palace of Madrid (Palacio Real) or Temple of Debod. Alternatively, escape the city crowds with a run around Madrid's tranquil city parks: Buen Retiro Park or Casa de Campo.
CHECK AVAILABILITY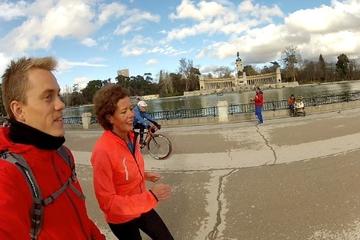 Private Tour: Madrid Running Tour
Run or jog around Madrid on a 2- or 3-hour private running tour, led by a guide passionate about exercise and the city. The itinerary is flexible, so opt for a leisurely jog at a conversational pace with stops factored in, or ramp up the speed with a fast-paced run to cover more ground. Sightsee around town, passing attractions such as the Royal Palace of Madrid (Palacio Real), or explore parks like Casa de Campo or Buen Retiro Park. It's an experience to suit all: avid runners, casual joggers or business travelers wanting to escape the hotel treadmill.
CHECK AVAILABILITY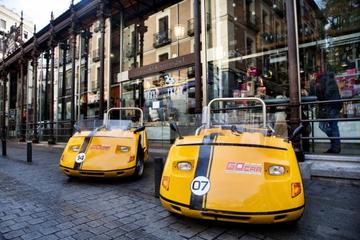 Madrid GPS-Guided GoCar Tour
See the best of the Spanish capital on an independent GoCar tour of Madrid! Simple, fun and easy to drive, GoCars are fitted with GPS navigation systems for accurate directions around the city, so you can easily find Madrid's top sites. Choose from three different itineraries, and discover the city on your own schedule, taking in a multitude of top Madrid attractions like Palacio Real and Plaza de Toros de Las Ventas bullring!
CHECK AVAILABILITY