Madrid Geography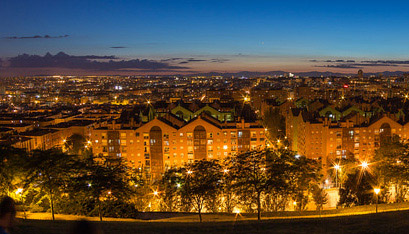 As the capital city of Spain, Madrid city enjoys a lot of tourist popularity with a large number of affordable and luxury hotels. The city is locally right at the heart of the Iberian Peninsula atop the undulation plateau at an elevation, which makes it one of the highest capitals in Europe.
59°56′58″ N , 10°45′23″ E
Madrid mountainous regions consist of peaks rising above 2000 metres above sea level. The Madrid community conserves an ecological diversity of the evergreen Holm Oak trees in the low lying plains, despite the city having a population of approximately 5 million people. With excellent road links and all the facilities by the tourist board, it makes for an ideal place for the visiting birdwatcher and tourist at some of the best parks in the city.
Madrid's average altitude is 650 metres, and most of Madrid city lies in the Southern region which is comparatively flat than West region. The western region rises steeply into the Sierra De of the Sistema Central, with Peñalara which is the highest mountain in Madrid. Besides all the natural land, the Province of Madrid is relatively small and situated in the heart of Spain.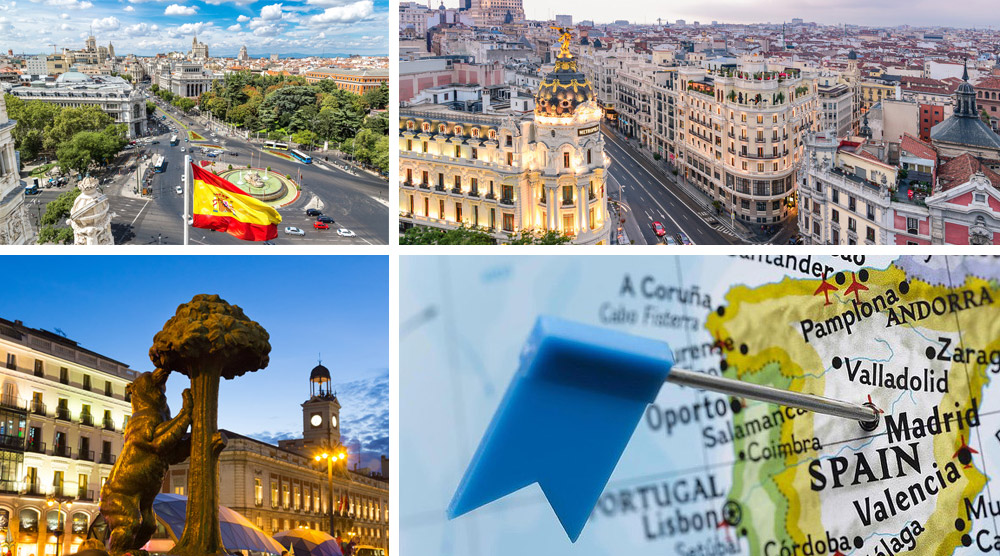 Climate
Madrid is a city that comes under the Mediterranean climate. Due to high altitude winters are colder with periodic snowfalls. Minimum temperature falls below 0°C (32°F). Madrid's summer is hot with temperatures touching 30°C (86°F) in July, and that can often reach up to 40°C (104°F). Due to its high altitude base and dry climate Madrid experiences cooler nights in the summer, compared to the scorching heat of the day. Precipitation levels are low, but precipitation can be observed all throughout the year. Summer and winter are the driest seasons. Most of the rainfall occurs in the autumn and spring. The best time to visit this city is during March-May (Spring), or September-November(Fall). You can even visit the city in the winter season as the hotel prices are quite low because of fewer tourists.
Population
Madrid city is the largest city in Spain and the fourth largest city in the European Union (E.U) The city is at an elevation above sea level covering a land of over 230 sq.mi. This famous tourist city has a popular of around 6 million with different ethnicities ranging from all over the world.
Recommended Activities