Madrid Exhibitions
Madrid is big on festivities, something that is evident during the fiestas and parades celebrated all over the city. Locals and visitors all take part and party until the early hours of the morning during these events, and international travellers get to experience the customs and traditions that come along with them.
There are various events that require large hotel and exhibition spaces around this culturally rich vibrant city. Aside from celebrations, work and conferences, these exhibition venues also serve to promote the culture in an art form and showcase upcoming local talent to a large audience.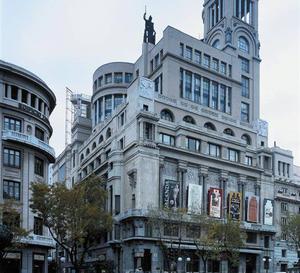 Credit: CC/ Balbo
Circle of Fine Arts of Madrid (Círculo de Bellas Artes)
The Circle of Fine Arts of Madrid established in 1880, is a private and non-profit cultural organisation that was declared Bien de Interés Cultural in 1981. The centre plays an important active role in the cultural programmes of Madrid. It has an exhibition space, concert halls, lecture halls, cafe, library, cinema and even a theatre. The was designed by architect Antonio Palacios and includes a variety of activities related to visual arts, science, philosophy and even stage and literature.
Address: Alcalá, 42, 28014 Madrid, Spain.
Tel.: +34 913 60 54 00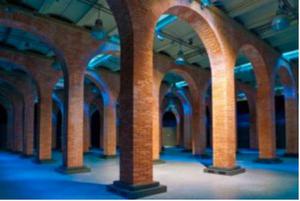 Credit: auschwitz
Arte Canal Exhibition Center
Arte Canal Exhibition Center in Madrid is popular for the exhibition display of the Auschwitz concentration camp. The cultural centre was founded in 2000 and consistently focuses on social commitment issues related to the city of Madrid. The centre hosts exhibitions on social issues, historical and recent scientific activities, promote social education and environmental protection. The center is situated in the tourist area of Castellana and is worth visiting even just to check out the neighbourhood.
Address: Paseo de la Castellana, 214, 28046 Madrid, Spain.
Tel.: +34 911 12 02 28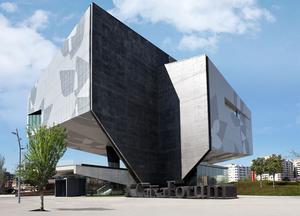 Credit: CaixaForum
CaixaForum Madrid
Situated in Paseo del Prado 36 of the city of Madrid, the CaixaForum Madrid is a well-established museum and cultural centre. It is sponsored by the Caixa Bank. The impressive structure was designed by the Swiss architects Herzog & de Meuron and built between 2001 and 2007 by Ferrovial. The vertical garden at the square is a notable landmark that is close to the building. While it is an important cultural venue, initially it was a power station called Central Del Mediodía. The modern and impressive design displays art in all its forms inside and around the structure.
Address: Paseo del Prado, 36, 28014 Madrid, Spain.
Tel.: +34 913 30 73 00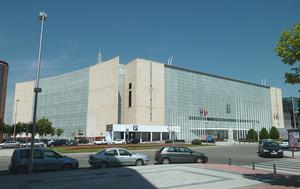 Credit: CC/ Luis García

Municipal Palace of Congresses (Palacio Municipal de Congresos)
Municipal Conference Centre of Madrid is located close by the IFEMA trade fair area. This centre is the perfect example of 21st-century modern urban architecture and gives a lasting impression of space and light. The Palacio Municipal de Congresos was opened up in 1993, and since then has hosted various large and small scale events. Having a track quality of excellence, this space can hold up to around 2000 people capacity.
Address: Av. Capital de España, 7, 28042 Madrid, Spain.
Tel.: +34 917 22 04 00
Credit: CC/ Antonio Tajuelo

Glass Pavilion (Pabellón de Cristal)
The Glass Pavilion (Crystal Palace) is an impressive structure of Madrid city. The building enjoys lovely views of the Royal Palace and La Almudena Cathedral. This large exhibition space is connected to the Madrid Arena by a tunnel. The Glass Pavilion building has three floors - the ground floor has a 3160 people capacity, the mezzanine floor has 1640 people capacity and the top floor can accommodate up to 1600 people.
Address: Avenida Principal, 16, 28011 Madrid, Spain.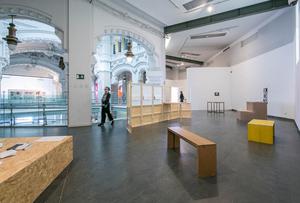 Credit: CentroCentro Cibeles
CentroCentro (Cibeles Palace)
The Cibeles Palace was once a building for the Palacio de Telecomunicaciones. Now, the historic building is home to the Madrid City Council located in the heart of the city. This remarkable structure spread over 2400 sq.m. is an important cultural centre and venue which can be used to host conventions, award ceremonies, dinners and even press conferences. The Cibeles Palace has been listed as an Asset of Cultural Interest in the Monuments category since 1993.
Address: Plaza Cibeles, 1A, 28014 Madrid, Spain.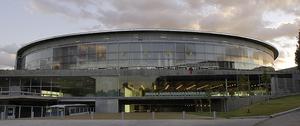 Credit: CC/ Elpalacio
Madrid Arena (Pabellón Multiusos Madrid Arena)
Located just a few minutes away from the city centre of Madrid, the Madrid Arena stands tall on the grounds of Casa de Campo. It was designed by the Spanish architects Estudio Cano Lasso. The large pavilion is a multipurpose space that is used for hosting sporting events and even cultural and leisure activities. The pavilion was sponsored by the company Telefónica and is even known as the Telefónica arena.
Address: Av. de Portugal, s/n, 28011 Madrid, Spain.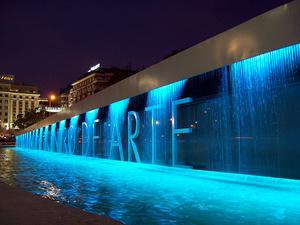 Credit: CC/ Luis García
Fernán Gómez Theater (Fernán Gómez Centro Cultural de la Villa)
The Fernán Gómez Theater in Madrid City is located in the prestigious Salamanca district. Despite the busy road, this art and cultural centre gives off a peaceful atmosphere. The area surrounding the centre is filled with gardens and fountains. Aside from the classic Spanish ballet performances on the main stage, there are also regular children's puppet shows. The Theatre also has a large exhibition space that comprises a staggering area of 2000 sq.m.
Address: 4, Plaza de Colón, 28001 Madrid, Spain.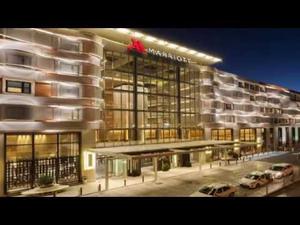 Credit: YouTube

Centro de Congresos Príncipe Felipe
The Principe Felipe Congress Center is located in Madrid Marriott Auditorium Hotel. The large auditorium inside the Congress Center has an astounding capacity of over 2000 people. The centre also has over 56 meeting rooms and 869 rooms which host large events, conferences, meetings, galleries and even exhibitions of international standards. They also offer amenities like free wifi and shuttle service as well.
Address: Calle del Ing Torres Quevedo, 28022 Madrid, Spain.

Credit: Palacio Santa Bárbara
Palacio Santa Bárbara
Palacio Santa Bárbara is also known as the Palace of the Count of Villagonzalo. Designed in 1862, this building is located in the Plaza de Santa Bárbara square in Madrid city. With an area of over 450 sq.m., it is useful for organizing large presentations, press conferences, filming and also photo sessions for various events.
Address: Calle de Hortaleza, 87, 28004 Madrid, Spain.
Credit: Conde Duque
Centro Cultural Conde Duque
Conde Duque (Centro de Cultura Contemporánea Condeduque) is Madrid city's leading cultural venues. The entire venue has spaces for all possible events and is close by the Gran Via and Royal Palace. There are regular art events held here. The venue features an auditorium with a capacity of over 260 people and two large exhibition rooms which can be combined into one. The building also has a terrace with fantastic views of the city centre.
Address: Calle del Conde Duque, 11, 28015 Madrid, Spain.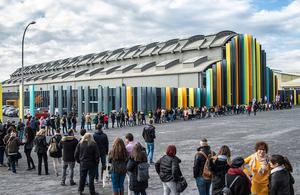 Credit: La Nave
La Nave
La Nave is a space for urban innovation, a meeting point for citizens, companies and a vibrant network of innovative professionals who seek to accelerate their ideas and projects to transform the city of Madrid. A multidisciplinary space that puts at your disposal all the necessary tools so that you can learn about the latest trends in innovation, technology and methodologies; so you can accelerate your idea or project and turn it into a consolidated startup with possibilities of scale in international markets; or where to connect with the ecosystem to access new professional opportunities.
Address: Calle Cifuentes, 5, 28021 Madrid, Spain.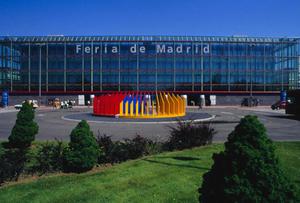 Credit: Ifema- Feria de Madrid

IFEMA - Feria de Madrid
Feria de Madrid is one of the most importations fair institutions in not only Spain but also Europe. The institution space is very important and holds over 80 fairs and exhibitions in its vast area of 200,000 metres which include 3 pavilions and even 12 congress centres. IFEM - Feria de Madrid also has around one hundred meeting rooms and an auditorium and has over 4.5 million visitors annually.
Address: Avda. del Partenón, 5 28042 Madrid, Spain.
Recommended Activities