Madrid City, Spain » Entertainment » Nightlife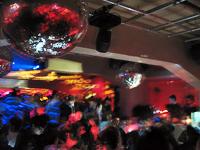 Madrid is considered to be among the world's most happening cities. Also, it is rightly called as a city that never sleeps. Spaniards would rather call it as "mucha marcha". Madrid's nightlife is suitable for all age groups, various tastes and preferences and of whatever nationality.
Madrid's Irish pubs and bars cater various kinds of population like the ever increasing expatriates, overseas students and the locals to some extent who love to enjoy a pint of Guinness.
Mentioned below are among the pubs/bars where one can enjoy to the fullest:
Areia
It is an ex-Irish bar which is now shifted towards east. It is decorated with recliners, dissipated cushions, wall hangings and perfumed candles. Areia appeals a cosmopolitan crowd with its splendidly cool and mellow colonial chill out place.
Address: Hortaleza 92, Madrid ES 28004, Spain.
Tel. No.: +34-913-100-307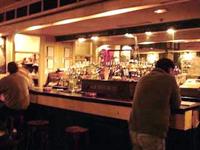 Bo Finn
Bo Finn is an Irish pub offering lots of activities along with a fabulous menu. The pub is decorated with interesting characteristics of rural life. It includes farming tools hanging up on the walls. It is a perfect place for hangout having lot of couches all around. The activities offered include live music performances, quizzes, pool table and nevertheless favorite football matches. The menu not only includes soups and burgers but also chicken curry and shepherds pie.
Address: Velázquez 97, (corner Diego de León), Madrid, Spain.
Tel. No.: +34-915-214-979
Finbars
It is a small Irish tavern combining two great traditions which comes from Ireland and Spain-the Guinness and Tapas. Here Irish music is played on Tuesday nights whereas Friday nights are reserved for jazz and blues concerts. Finbars offer all sort of sports. It covers almost all the football games along with NFL games. Also, it arranges for rugby matches, Formula 1 as well as horse races. Moreover, the live music entertains the customer and a well disposed staff keeps one coming back to Finbars.
Address: Arguelles Marqués de Urquijo, 11 Madrid 28008, Spain.
Tel. No.: +34-915-483-793
La Ardosa
The said watering hole pub is well-known for its paintings those were sold by Goya which has a pedigree taking us back for over more than 200 years. The pub was renovated in the 1980's. The owner of the pub claims that La Ardosa is the promoter to celebrate St. Patrick's night. It was this time when they initiated to serve Guinness and home-made tortilla which comprises of a highly tempting tapas menu. The awesome ambience having hushed lighting, mellow music, cordial clientele is the main attraction to the people from all over.
Address: Calle Santa Engracia, 70, Madrid 28010, Spain.
Tel. No.: +34-914-465-894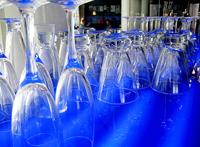 The Irish Rover
It is an Irish bar that promotes guest beer at discounted prices. It offers bar snacks, salads, baked potatoes, grills and burgers. Also, it provides an enormous full Irish fry. A live rock, Celtic or jazz music is played for 2 to 3 nights a week whereas for the rest of the week there are various quizzes and themed nights. Also, facilities like big screen sports, pool tables, darts and internet are readily available here. This Irish bar is fragmented into two floors out of which the top floor is a total contrast having cool and relaxed atmosphere.
Address: C/ Hortaleza 92 28004 Madrid, Spain.
Tel. No.: +34-913-085-136
The Swan
This really is a perfect place for wine and dines offering an exotic combination of Irish drinks and Spanish Meals. It is a typical wooden Irish pub located on the first floor and offers traditional Spanish cuisine - omelet's, cured ham, lots of different 'tapas' on the second floor. It specializes in offering a very popular cocktail called 'Swan' which is prepared from various types of cream-milk, whiskey and coffee.
Address: Ventura Rodriguez, 4, Madrid, Spain.
Tel. No.: +34-915-420-590
Palacio de Gaviria
It is a club located in a historic castle with twelve spaces. It is basically a ballroom offering a variety of cabaret, performances along with dance classes in Tango i.e. a ballroom dance of Latin-American origin and in Waltz i.e. a ballroom dance in triple time with a strong accent on the first beat.
Address: Calle de Arenal, 9, Madrid 28013, Spain.
Tel. No.: +34-915-266-069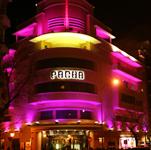 Pacha
It is an amazing place to chill out during the week with the locals. A blend in with the tourists on weekends makes it to be a fabulous and rocking discotheque. It is a discotheque where there is constant music playing and also a place where the dance floors are always over flooded.
Address: Abadordo 330, Eivissa (Ibiza Town), Madrid, Spain.
Tel. No.: +34-971-191-000
Café Rock Corto Maltés
It is extremely difficult to state whether the club is rocking during the summers or in winters. This is because, during the summers, the huge outdoor terrace of the club is occupied by the fans and the liveliest clubbers in the city. The club offers a changing program for weekend by inviting guest DJ's and so on. In winters, the basement of the club offers a cozy underground cavern.
Address: Plaza Dos de Mayo, 9, Madrid ES 28004, Spain.
Tel. No.: +34-915-311-317
Speakeasy
It is a three storey club which offers open spaces for chitchatting. It also provides a bar, pool tables along with the dance floors. The DJ here blends Spanish music with Latin and Funk. Funk is an earthy type of jazz combining it with blues and soul; has a heavy bass line that accentuates the first beat in the bar.
Address: Calle de Fernando VI 6, Madrid 28004, Spain.
Tel. No.: +34-913-085-845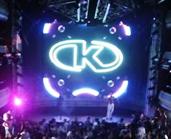 Kapital
It is a club possessing two levels for disco that keeps the tunes thudding and the crowd spiraling. The Karaoke bar caters to the balladeers.
Address: Calle de Atocha, 125, Madrid 28012, Spain.
Tel. No.: +34-914-202-906
Fabrik
The latest gadgets kitted out in this old industrial and cavernous club pleases the youth as well as techno-loving crowd. The club provides a sound system of 60KW along with a triple level stage for the exuberant dance groups. Also, it offers colored lasers and six large video screens. Moreover, the location being at the outskirts, lowering the sound due to complaints is out of question.
Address: Avenida de la Indústria 82, Madrid ES 28011
Tel. No.: +34-699-909-681
Cool
It is a club decorated with seventies interior designs. These designs include dark colors, prints and numerous mirrors placed over two levels. The most sensational drag queens i.e. a male who dresses up in women's clothing, typically for public performance are seen here in 'cool'. The club also throws occasional themed parties.
Address: Isabel la Católica, 6, Madrid ES 28013, Spain
Tel. No.: +34-915-423-439